here are the latest engagement photos from good ol' downtown portland. that's one thing i love about this city...it may be small, but it is so visually interesting. i always find great backdrops. and as i always say "it never hurts to have beautiful people to photograph"! amy & jarod are just toooo cute. sorry guys. you are. can't wait till the wedding! they have the best spot on the water...right in the middle of downtown and the reception will be at
rira
the irish pub. such a great idea. and a thank you to
vignola
(amy says they have the best pizza in town) for letting us use your window seats for some photos!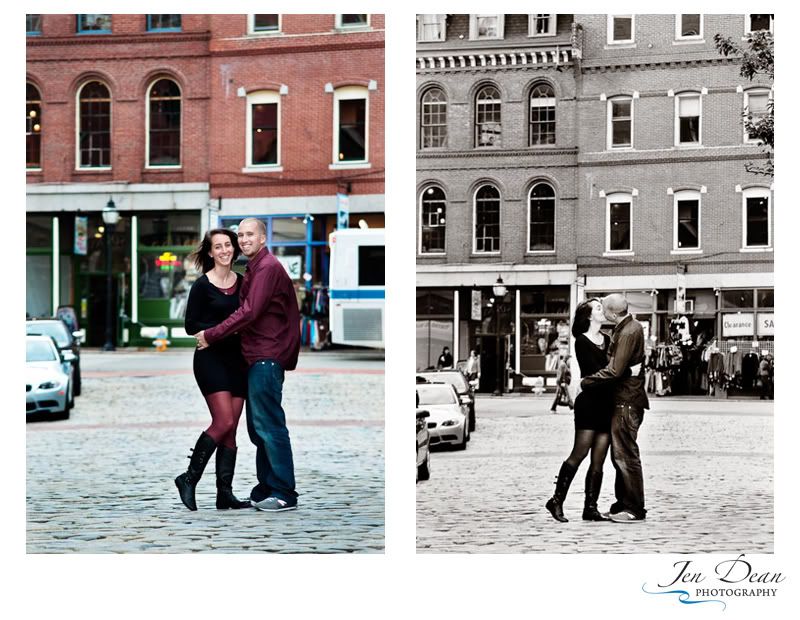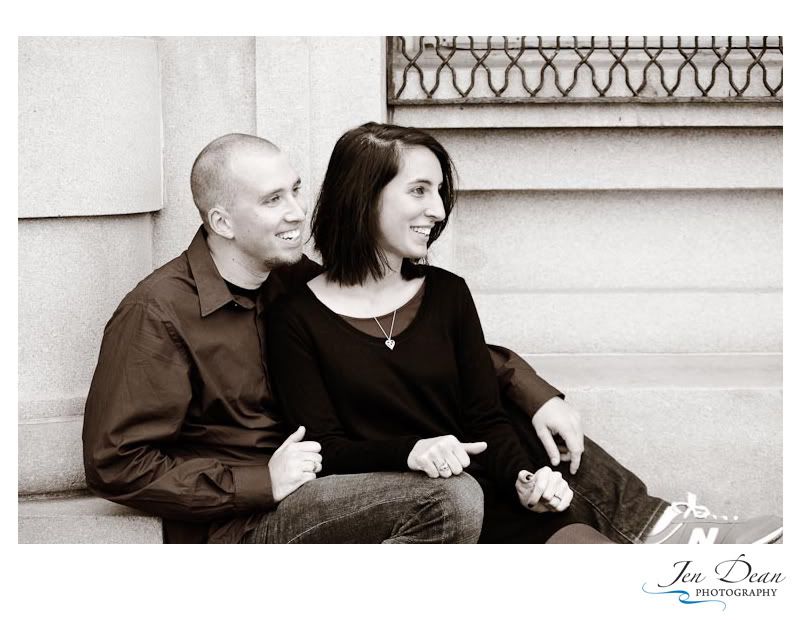 the life is good signs were there idea. nice job!
hate to admit it, but this was amy's idea too. i LOVE reflection shots, but hadn't thought of this. i think it looks really lovely.